 Surveillance
Surveillance is the ultimate tool in combating insurance fraud.
By gathering irrefutable video evidence of an individual clearly engaging in activities he or she claims are no longer possible because of an incident or accident, Seaside Claims Services® helps mitigate your organization's monetary exposure as a result of a claim. We combine extensive pre-surveillance research and years of fraud detection experience with an aggressive field strategy to secure the video evidence you need to fight a frivolous claim. The evidence gathered during surveillance efforts could, without a doubt, turn the tide of a case and better position the validity of a claim.
We achieve superior results by continuously striving to maintain an 85% or above video capture rate of the individuals we investigate. We provide accurate documentation that clearly displays the activities in which the individuals engaged in the surveillance efforts.
If the investigators you are currently using let you down on opportunities to obtain quality video of an active claimant, you need Seaside Claims Services®.
We're your best resource for investigating auto liability, workers' comp, disability, and slip n' fall claims.
Medical Facility Canvasses
These canvasses include inquiries at hospitals, pharmacies, and walk-in clinics within 100 miles of the claimant's last reported zip code.
Alive and Well Checks
Seaside Claims Services® conducts Alive and Well Checks throughout Florida and Georgia. We conduct several initial internet and database searches prior to making face-to-face contact with each claimant. We interview your claimant to obtain a Social Security number, current address and telephone number, medical treatment and medications they are currently prescribed, benefit check status, activity level, disability status, and residential status.
Activity Checks
If you suspect that a claimant has provided false information in some aspect, Seaside Claims Services® will canvass the claimant's neighborhood with either direct or indirect approach in order to obtain information about a claimant and determine whether the information provided to an insurance carrier is truthful and accurate.
This service has proven to be useful in all types of insurance cases. In addition to the actual neighborhood canvass, to Seaside Claims Services® remains in the area for two hours of observation.
Background Investigations
Background investigations are a crucial starting point when investigating an individual or business.
Seaside Claims Services® has access to online comprehensive database records on approximately 95% of the US population. With these records, we form a solid launching pad to start the background investigation. We then review and retrieve public records from courthouses and municipal offices in order to determine how the discovered information might be relevant to a claim. These records can reveal information on assets, liens or bankruptcy filings, and civil cases. Factors involving financial issues can often influence an individual or business to file a fraudulent claim.
We can tailor our search options to meet any of your investigative needs.
Background investigations search options include:
• Criminal and civil record search dating back seven years
• Statewide criminal record search
• Federal criminal/civil records search
• Statewide department of correction criminal search
• Statewide moving violation records search
• Public records search
• Corporation records search
• Asset search
• Workers' Compensation history check
• Social networking search
• Internet research
Social Networking Investigations
Seaside Claims Services® conducts in-depth social networking searches which typically reveal detailed and important information about the individual under investigation. Most sites protect the privacy of members and their information, but individuals may grant access to any individual they choose.
Our investigators can quickly gather all relevant information and typically find information not revealed by a claimant or applicant during a deposition or on a resume.
Our online searches typically include:
• Internet inquiries using multiple search engines
• Audio / video searches
• Sports and entertainment platforms
Locates
A hard-to-find individual can make things difficult for everyone involved in the claims process… from locating witnesses or individuals avoiding service of process to locating a claimant who is trying to "fly under the radar," in order to avoid being surveyed by our fraud investigators.
Seaside Claims Services® has a proven track record for locating individuals who are trying to hide or evade service.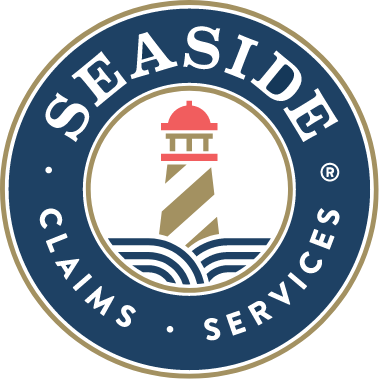 Contact Us
Let us know if you have any questions!